Chicken and Broccoli Pasta – I actually do love a fantastic traditional full bowl of spaghetti with marinara, however, I really like to modify this up with a tasty cream sauce every occasionally. I was very intimated with almost any dish which comprised creating a cream sauce. It's simpler than you believe! This broccoli and chicken is some thing which you are going to require to grow the menu. I really like pasta.
My family loves bread. Thus, we've got rice often throughout this entire month. It's really a fantastic thing my children love vegetables to balance out it. I normally incorporate some kind of sausage or chicken and chuck in some fruits. The recipe below demands steamed broccoli however this will be very great with some sauteed red and green bell peppers! Ooohh, and throw in certain mushrooms! Ok, today I am getting hungry.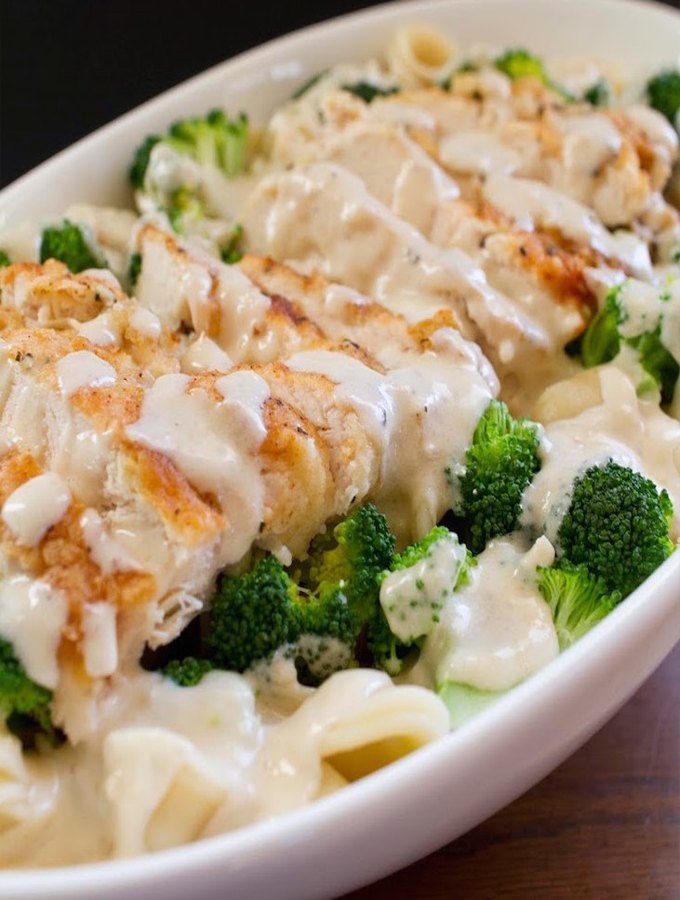 Chicken and Broccoli Pasta
Ingredients
2

Chicken-Breasts

½

cup

All Purpose Flour

½

tsp

Salt

1

tbsp

Olive-Oil

½

tsp

Pepper

½

tsp

Garlic-Powder

1

pound

Orrecheitte-Pasta or Rotini-Pasta

4

cup

Broccoli Florets, steamed
For Sauce
4

tbsp

Flour

¾

cup

Butter, salted

2

Garlic Cloves, Minced

2

cup

Heavy-Cream

⅛

tsp

Salt

½

tsp

Pepper

3

cup

Freshly Grated Parmesan-cheese
Instructions
Cook pasta according to instructions on package. Drain and put aside.
For Chicken
In a big bowl, heat olive-oil on moderate heat.

Onto a huge plate mixture with bread, salt, garlic powder and pepper. Dredge chicken breasts in flour mixture and shake off excess.

Put in hot oil and cook 3-4mins on each side until salmon is cooked.

Remove from pan and set onto a fresh plate to break.
For Sauce
At a medium saucepan, heat butter on moderate heat.

Insert in garlic and simmer for 30mins.

Stir in flour and cook 1min, stirring constantly.

Pour in thick cream, Parmesan cheese, pepper & salt. Turn down heat to low and stir fry until – cheese is melted and everything is heated throughout.