This really is a simple dessert which we love. It warms up in moments and seres a bunch! We adore producing this bread pudding recipe for any vacation and brunches we sponsor.
Throughout the past couple of years I have been attempting to perfect my bread batter recipe and we now have the top one about. Thus the name The Finest Bread Pudding. There's not any bizarre ingredients, nothing which you cant find on your pantry of refrigerator. It's actually just that easy that there isn't any explanation as to why you would not wish to whip this up.
We love to use French bread from our own recipe. A 1lb loaf is in fact the best quantity. It generates the ideal custard to bread pops which you truly search for in bread noodles. But sometimes folks do not always have that available. I favor it more than conventional white bread since we could get a loaf in our regional Walmart for $1, so I mean how do you beat this price. Plus its so flexible. In case you don't possess French bread had and you also wish to whip up this , here are a few alternative breads you'll be able to use!
May be you like this Breakfast recipe Ham, Egg and Cheese Breakfast Quesadillas or our Peanut Butter Banana Chia Oatmeal.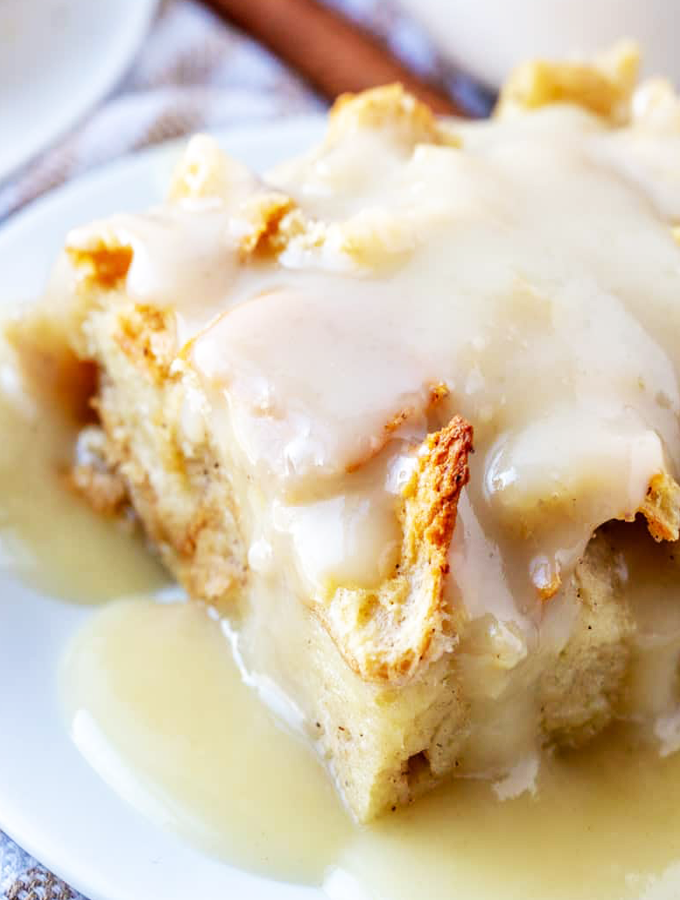 Bread Pudding
If it comes to simple recipes this Bread Pudding could not get any easier. Packed with cinnamon and nutmeg that makes the ideal dessert or breakfast recipe.
Ingredients
1 16

oz

loaf French-bread

1½

cup

heavy-cream

1

tsp

cinnamon

5

eggs

1½

cup

milk

2

tsp

vanilla

½

tsp

nutmeg

1

cup

sugar
Sauce
1

tbs

flour

1

cup

heavy-cream

4

tbs

butter

1

tsp

vanilla

½

cup

sugar
Instructions
Preheat oven to 350. Then spray a 9×13" baking dish using nonstick cooking-spray.

Cut bread into 1-2" squares & add to bowl. In a separate bowl whisk together your cream, milk, eggs, vanilla, sugar, cinnamon & nutmeg until combined.

Pour over bread and stir lightly to coat, let boil for approximately 20minutes.

Spread into baking dish & bake in oven for approximately 50-60minutes until center is set. In saucepan whisk together sugar, flour & thick cream until blended.

Add on your own butter and heat on medium until butter melts and liquid begins to boil.

Whisk until thickened slightly then remove from heat & stir in vanilla.